2018 USP - UTR Challenge Matches @Jamaica ITF
Eric Bell Tennis Centre
July 11 - July 13, 2018
Registration for this event is closed
Tournament Info
Registration Ends: July 12, 2018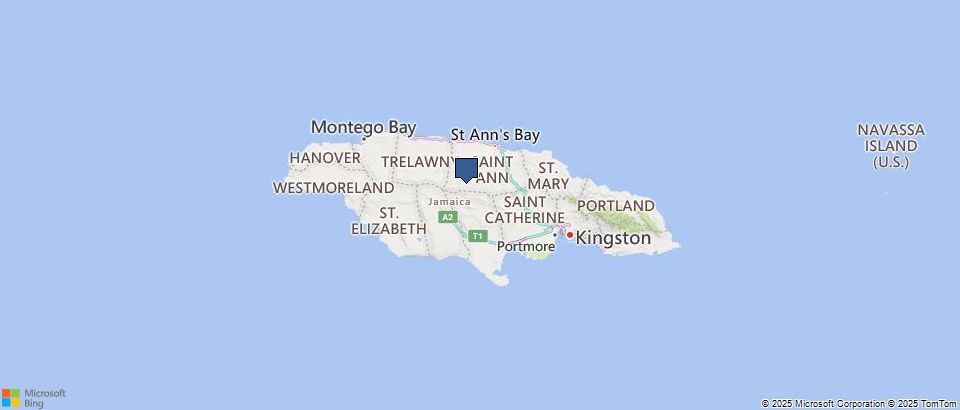 Eric Bell Tennis Centre
2A Piccadilly Road, Kingston 5
---
About 2018 USP - UTR Challenge Matches @Jamaica ITF
This event is designed to provide additional match play to local, out of state and International players who will be playing at the ITF Jamaica Junior International. Players will receive Universal Tennis Rating (UTR) credit for all matches played.
TO PARTICIPATE:
First Step: Open a UTR Event Account at http://events.universaltennis.com/register/?redirect=
or sign in if you already have an account
Second Step: Register for this event
Third Step: Select the day (s) you want to play:
Match Day 1: Wednesday, July 11, 2017: REGISTRATION CLOSES ON TUESDAY, JULY 10 AT 6:00 PM
Match Day 2: Thursday, July 12, 2017: REGISTRATION CLOSES ON THURSDAY, JULY 11 AT 6:00 PM
Match Day 3: Friday, July 13, 2017: REGISTRATION CLOSES ON THURSDAY, JULY 12 AT 6:00 PM
Final Step: Make payment online or directly with local Tournament Director
Local Tournament Director: Mr. David Sanguinetti +1 876 319 8123 david.sanguinetti@yahoo.com
Max Total Players per day: 20
All age divisions / Boys & Girls
Cost per Event / Day: US$ 25.00
Number of Matches per day: 2 (A third match could be played if there is court availability)
Every effort will be made to accommodate the level of each player. Find your Universal Tennis Rating (UTR) at universaltennis.com.
COLLEGE FORMAT: All matches will be played using US college tennis rules: NO ADD, NO LETS on serve and COACHING during the changeover.
IMPORTANT:
With UTR Events there is no need to shop for tournaments, strong draw, weak draw, points per round considerations, etc. There is no rationale in waiting to sign up and find out who else may decide to play. Your placement in a level-based draw will be based on your UTR. You will get a set number of matches in a draw that will increase the likelihood that you have matches both good for your development and good for your opportunity to improve your UTR. In the event that there are not enough players within a near enough UTR range for this to be possible, then the Tournament Director will not place you in a draw that isn't good for you. Your fees will be refunded. If everyone is waiting on the sideline to see who else enters then nobody ends up entering. This is a new mindset. If you want to play then register with confidence and without regard for who else is playing. Again, the Tournament Director will not allow players to be placed in draws that are not beneficial for the player.
Player UTRs are available at universaltennis.com.
A UTR subscription is required to search and view player ratings on the UTR system, with pricing starting at forever free for UTR Basic. The UTR Premium Plus allows subscribers access to search and view college team profiles.
Tournament Director: Thomas Anderson - 305-554-1124 |
Send Message