ETA Circuit Prize Money Qualifier 1
Eola Tennis Academy
January 20 - January 21, 2018
Registration for this event is closed
Tournament Info
Registration Ends: January 19, 2018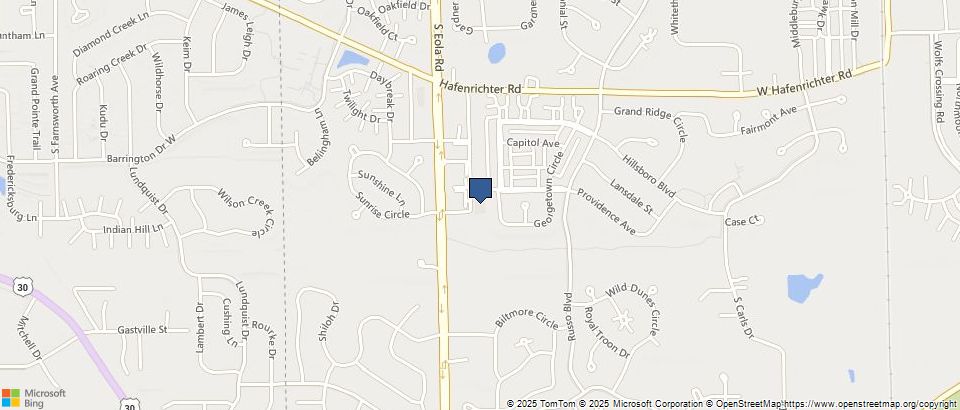 Eola Tennis Academy
2390 S. Eola Rd, Aurora 60503
---
About ETA Circuit Prize Money Qualifier 1
Matches start at 4:30pm on Sat, Jan 20
Please arrive 15 minutes early to check in.
ETA Singles Circuit Prize Money Series
Entry Fee: $59
Round Robin
3 match minimum
Mix gender
Qualify for the Masters Event and win cash!
Next Gen Match Format
• Shorter Format: First to Four games sets (Tie-Break at 3-All up to 5 points), Best-of-Three sets, with No-Ad scoring
• Super-Tiebreaker in lieu of 3rd set
• The No-Let rule will apply to serves, bringing in an additional element of unpredictability at the start of points.
Tournament format:
• 4 draws of 4 players play a round robin format on Saturday afternoon. Winners of each draw play semi finals and finals Sunday morning.
• Players will be selected based on UTR
• Each month a master event will pay prize money to champion and runner up.
• Winner of this tournament will receive wildcard into $450 Prize Money tournament held on February 2nd
February 2nd Masters Tournament Information:
8 players selected by UTR, 2 wild cards, 6 qualifiers. 3 qualifier events prior master will determine the qualifiers. Winners of qualifier tournament will win the wild card automatically into masters prize money tournament. All others will be determined by circuit points earned during the 3 qualifier tournaments.
July ETA Circuit Championships Information:
• Top 50 players by circuit points will qualify to Outdoor event. 14 wild cards
• July ETA Circuit Finals Clay Court Championships. Top 50 by circuit points and 14 wild cards
• Any open slot in draws will be filled by tournament director's discretion.
Circuit Points:
Qualifier Tournaments:
Each qualifier entry = 1 point
Each round robin win + 4 points
Semi Final win + 8 points
Tournament winner + 16 points
Example:
4 round robin wins + win semis + win finals = 41 points(don't forget 1point for entry)
Masters Tournaments:
Each round robin win + 16 points
Semi Final win + 32 points
Tournament winner + 64 points
Players will receive Universal Tennis Rating (UTR) credit for all matches played.
Tournament Director: Gus Fernandes - 630-800-2220 |
Send Message