NSW KWTA 12/U UTR
KWTA Waitara
March 25 - March 25, 2018
Registration for this event is closed
Tournament Info
Registration Ends: March 21, 2018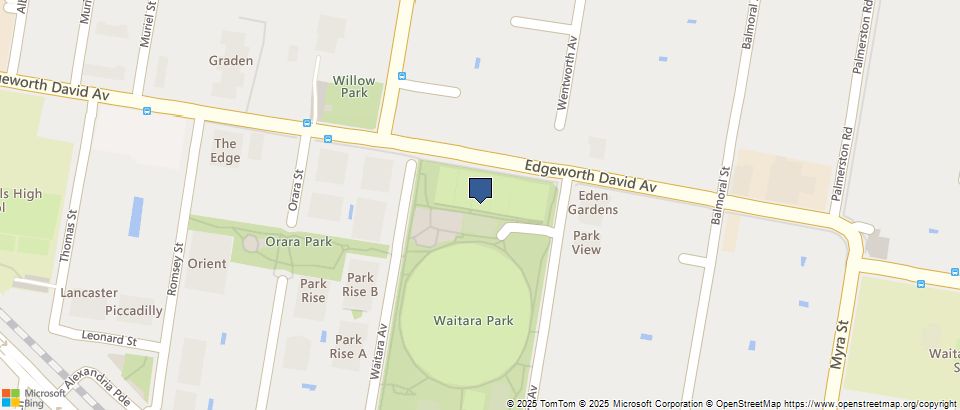 KWTA Waitara
22 Waitara Ave, Hornsby 2077
---
KWTA Hornsby
12A Edgeworth David Ave, Hornsby 2077
---
About NSW KWTA 12/U UTR
***NOTE ABOUT PAYPAL***
Some people are finding it hard to pay via PayPal. Please use the following link to pay via secure credit card. This is a manual process so after you register we will have to manually put you into the tournament, so don't be alarmed if your name isn't in the list right away.
https://www.classhub.com.au/secure/registration?providerAlias=kwta&classId=117C6EFC-76BF-4C48-B47C-710FC224113D
-----------------------------------------------------------------------------------------
This event will be for all players who are 12/U. Matches will be played on Sunday 25th March from 12pm - 6pm.
The entry fee for this event is $25 USD.
Player UTRs will be used when selecting players for the Draw. Seeding is based on player UTRs. Player UTRs are available at universaltennis.com.
Players will receive a Universal Tennis Rating (UTR) credit for all matches played.
***RULES and EXPECTATIONS***
*By registering for this event, it is expected that ALL players or their parents have read our Event Terms & Conditions which can be found at - https://www.utreventsaustralia.com.au/waiver-release/
*By registering for this event, it is expected that ALL players make themselves available from 12pm - 6pm on Sunday. Please consider others, in that all players are seeking 3 matches to contribute to their UTR. Please be on time and available to play ahead of time if necessary.
* Please note that refunds will not be applicable for withdrawals after the draw has been posted
*Refunds, less a $US10 administration fee will be issued if an event is cancelled (due to weather or other extenuating reasons) before the completion of a player's fist match within the event
Maximum number of players for this Tournament: 40
Match, set and game scoring format: First to 6 games with short deuce and tie breaker at 5 games each.
A UTR subscription is required to search and view player ratings on the UTR system, with pricing starting at forever free for UTR Basic. The UTR Premium Plus allows subscribers access to search and view college team profiles.
All questions regarding this event to be directed to aaron@kwta.com.au
Event phone number - 0407 464 067 or 9477 6377
Number of matches for each player in this tournament: 3
Tournament Director: Aaron Warwick - 040-746-4067 |
Send Message