Millersville University August UTR
Millersville University
August 19 - August 20, 2017
Registration for this event is closed
Tournament Info
Registration Ends: August 16, 2017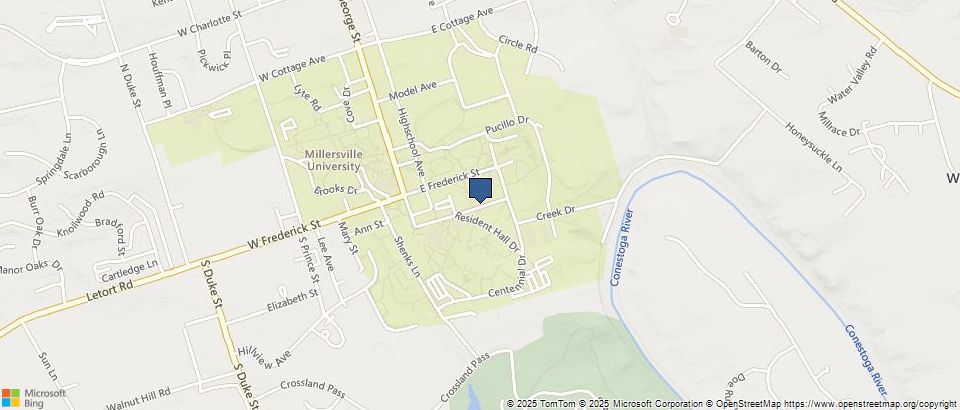 Millersville University
68 James Street, Millersville 17551
---
About Millersville University August UTR
Players will receive Universal Tennis Rating (UTR) credit for all matches played.
Player UTRs will be used when selecting and seeding players for the Tournament and Divisions/Draws.
Player UTRs are available at universaltennis.com. A UTR subscription (free) is required to search and view player ratings at universaltennis.com. PLEASE NOTE that even if you have a profile on universaltennis.com, you will also need to create a profile at events.universaltennis.com in order to register for UTR tournaments. If you don't have a profile, you will be prompted to create one when you register for this tournament.
Registration fee: $45
Minimum number of matches for each player in this tournament: 3
Maximum number of players for this Tournament: 64
Match, set and game scoring format: Best of 3 sets with super tiebreaker in lieu of third set, No-Ad Scoring
REVOLUTIONARY FORMAT:
All matches will be created based ONLY on level of play, regardless of age or gender, to provide better developmental opportunity and better opportunity to positively impact one's UTR. High school players, college players, juniors, adults, males, and females WILL ALL COMPETE AGAINST EACH OTHER based solely on LEVEL OF PLAY.
Draws will be Level-Based and will provide very tight ranges of UTR within each draw so be sure to provide valuable match experience and opportunity to improve UTR's. Every effort will be made to accommodate the level of each player.
Coaching will be allowed by a professional coach who has checked in as a player's coach at check-in. Coaching can happen at changeovers and set breaks, within the regular pace of play. Coaches are not permitted on-court. Parents who are not professional coaches should take into consideration that it could be better to just watch and cheer rather than get involved in a coaching capacity. Coaching that is outside of the boundaries set by the USTA/ITA will be discouraged by the Tournament Director.
IMPORTANT:
With UTR Events there is no need to shop for tournaments, strong draws, weak draws, points per round considerations, etc. There is no reason to wait to sign up and find out who else may decide to play. Your placement in a level-based draw will be based on your UTR. You will get a set number of matches in a draw that will increase the likelihood that you have matches both good for your development and good for your opportunity to improve your UTR. In the event that there are not enough players within a near enough UTR range for this to be possible, then the Tournament Director will not place you in a draw that isn't good for you and YOUR FEES WILL BE REFUNDED.
Please direct all questions to Matt Helsel, Tournament Director, at 717.682.1037 (cell) and mhelsel@millersville.edu.
Tournament Director: Matt Helsel - 717-682-1037 |
Send Message